Apartments Val de marne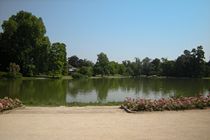 Located on the outskirts of Paris, the Vincennes castle, in Val-de-Marne, is worth a visit and is a good example of medieval architecture, also used by kings as their residence.
If you are looking for an apartment to rent near Paris, living near the Vincennes park is ideal if you enjoy outdoor activities.
Apartments, which meet your search criteria, will soon be available. We invite you to leave your
contact details
so that we can call you back. You can also register for
the email alert
to receive our new offers.
To receive our new offers before they are even presented on the website register the alertemail or send us the
request form